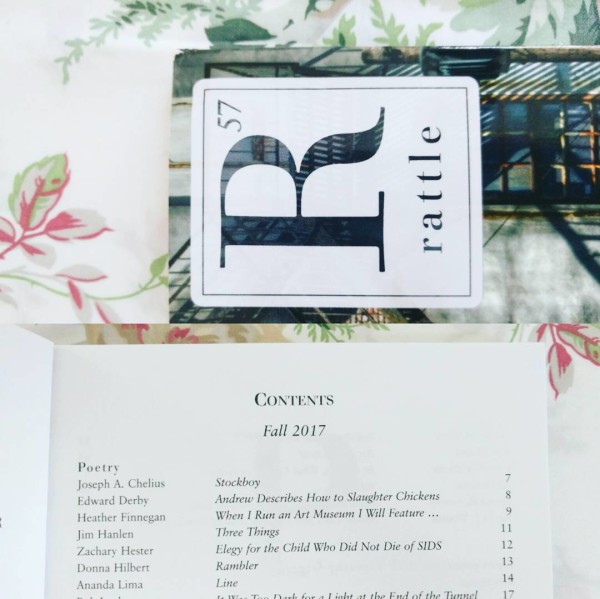 Poem published in Rattle
I always love getting my copy of Rattle in the mail, and this time, I get to see a poem of mine in there :-). My poem 'Line' has just come out in issue #57 (Fall 2017).
I love this journal and had a poem come out in Rattle Poets Respond earlier this year and will read in their reading series this September (come out if you are in the LA area!).