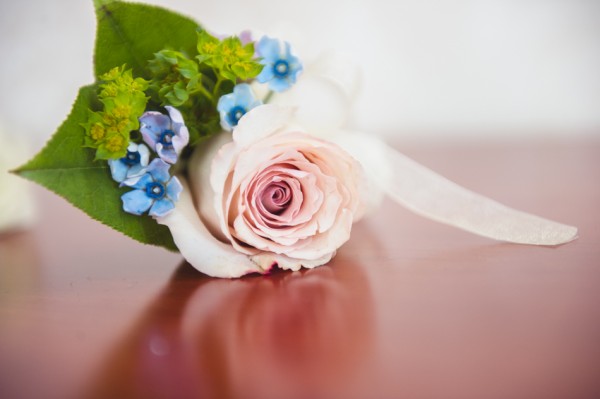 Kirsten and Charlie's Wedding
Earlier this month, I met up with the gorgeous Kirsten and her beau Charlie for the their wedding day.
Before Kirsten and Charlie's wedding date, it had been cold and rainy for a bit over a week. I even thought that that was it for nice days and that we would be getting only colder and colder days until the winter. Remember that October snow storm last year… I did not want that to happen to them (as a photographer, it would have been a lot of fun, but I was not the one with a gorgeous wedding dress to wear (without a snow suit on top of it)). Then, when I looked at the weather forecast for the week,  there was just one sunny day amongst all those little predicted clouds: their wedding day! The weather forecast was spot on and we had a gorgeous day with perfect temperature from beginning to end (later followed by more cold rainy days, but it didn't matter, as Kirsten and Charlie were already off to sunnier shores then :-)).
Kirsten got ready amongst a big group of family and friends, making that part of the day a lot of fun. When I got there, there was a room full with several beauty stations, doing a wonderful job (on several already beautiful girls and women). It really looked like a tv/movie set (or at least what I imagine of it), with several make up artists, hair stylists, and even photographers brought by Xen's Beauty Company. That probably made Kirsten feel right at home (both Kirsten and Charlie are actors) and it looked like a lot of fun for everyone. It must be so nice to get ready with such a large fun group on your wedding day! By the end of the getting ready part, (and also after the day before, when I quickly stopped by the rehearsal dinner *), I felt as if I had been good friends with Kirsten friends and her wonderful parents already.
The ceremony took place in the Gustavus Adolphus Lutheran Church. It was celebrated by Charlie's father and it involved the participation of a lot of Kirsten and Charlie's family and friends.  It was beautiful and very touching (so nice to see a couple so excited in love and happy).
From there we headed to take a few quick bride and groom and bridal party portraits at the South Street Seaport (one of my favorite spots for beautiful sunny days like this one), where we were first interrupted by Robin Williams (yes, "Robin Williams-Robin Williams") and then by a news crew on live TV (the two were unrelated)… geez! to easy to do your job as a photographer these days with all these interruptions! :-)
From there, we head to the reception right there at the Bridgewaters for even more fun fun and excitement. I just love the space at the Bridgewaters and it was beautifully organized by Perfectly Planned Events and populated by a warm, fun crowd that celebrated Kirsten and Charlie, dancing the night away**.
Congratulations, Kirsten and Charlie!!!! This was the perfect beginning of a beautiful married life together. Wishing you all the very best!!! A big hug to you guys!
Ananda
*I brought Noah, making that his first official assisting gig :-)
**it was the first time I head… or even heard of Gangnam style… I am a bit out of the loop sometimes)
Credits (all were awesome!): Event planning and coordination: Julia and Erin at Perfectly Planned Events | Bride's Make up: the amazing Doulgas Hart | Hair: Xen's Beauty Company  | DJ: DJ Duane at 74 Events | Flowers: Adore Floral | Dress Designer: Casablanca | Dress store: April Rose | Bride got ready at: Best Western Seaport | Groom got ready at: Andaz Wall Street |Church: Gustavus Adolphus Lutheran Church | Reception venue and cake: Bridgewaters
P.s.: The photos of the guys getting ready were taken by my awesome second photographer.