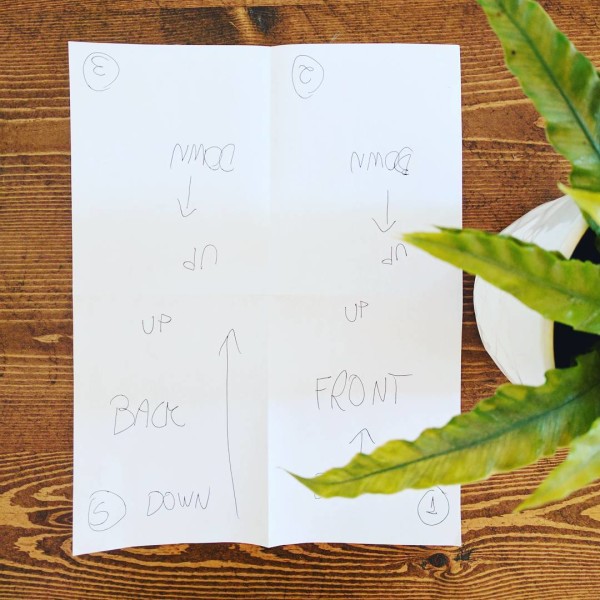 Open Studio 2017: Update and photos
Thank you, everyone, who came out to my Open Studio this year so much, including a huge thank you to all my very talented friends who shared their writing, music and visual art with us: Jen Rondeau, Colter Jackson, John Jackson, Daniela Micali, Pamela Norris, Isis Onkka, Jonathan Bloom, Marcia Butler, Maya Doig-Acuña, Nicole Fix, Kathleen A. Flynn, Omotara James, Robert Kaplan, Johnny Lorenz, Camila Santos, Soraya Shalforoosh, Kathryne Squilla, Shayne Terry and Sara Webster (scroll down to see bios). Thank you also to the wonderful Michele Mancuso from Cedar Ridge for the delicious Vegan food!  It was a beautiful day. <3
Here are some instagrams and some pictures I took with my phone :-P (I broke my 24-70 just as I was about to take pictures of the exhibit :-O :-/ (maybe I will do it later and post it here, but for now, here are phone pics).
A post shared by Ananda Lima (@anandalima) on
Participating Artists (thank you!):
VISUAL ARTISTS
ANANDA LIMA's photographs have been published in The Huffington Post, The Queens Chronicle, Brooklyntheborough.com, Boro Magazine, Mingle Magazine and other publications. Her work has been exhibited at the Eye Level Gallery, A Number of Names, Gallery 103, the Brooklyn Artillery at Castle Braid Art Fest, the LIC Arts Open, the 1978 Arts Center, Zufall Health, the Montclair Public Library, Maplewood Memorial Library and at Montclair State University. Her current visual obsessions, and recent or ongoing projects revolve around man-made versus organic patterns and materials in the Anthropocene, architecture, lost lineages and what is portrayed in portraiture. Find her at anandalima.com.
DANIELA  MICALI  was born in a small town not far from Milan, Italy. Trying to escape the boring reality of that industrial suburban landscape, she soon realized that a common life would have not fit her at all. So came the adventures: after a breezy life experience in Switzerland and United States, a relocation to Paris, one exquisite brief move to Sweden running a B&B with some crazy close friends and a return to the origins living the past few years in a folk village on the Italian Alps, she finally found her place in the world as a TV Coordinator and Journalist for the FIS Snowboard and Freestyle World Cup and she's no longer fleeing. At least, not for now.
PAMELA NORRIS manipulates a variety of self-produced, found, and inherited material to create work reflecting on traits and experiences that span generations. Her work juxtaposes natural elements with artificial, hard lines with soft. Travel, pattern, and familial connections influence her aesthetic. Born and raised in Houston, Pamela received her BFA from Pratt Institute. She is currently volunteering at the Newark Museum assisting with collage workshops for senior citizens and providing research assistance for educational programs. She resides in West Orange, NJ.
ISIS ONKKA's life as an artist began with a punishment: her mom was not too amused to find her first masterpiece on the back of her bedroom door. Despite being punished, her love for art continued throughout the years. The enjoyment she experienced from drawing and painting lead her to explore other forms of artistic expression such as writing and photography, with the support and encouragement of her family. As she enters a very challenging phase in life (The Teenage Years) art helps her express her feelings and continuously learn how to see. As an artist she wants her work to give people the ability to develop their own interpretations. Isis is 13 years old and attends High School in Colorado.
MUSICIANS
COLTER JACKSON (see bio under 'Writers' heading)
JOHN JACKSON is a NYC-based musician, producer, music historian, and the Head of A&R for Sony Music's Legacy Recordings.  He graduated from Indiana University in 1997 with the world's first Bachelor of Arts degree in Rock and Roll History, delivering a thesis project on the life and cultural impact of Elvis Presley. He is also a musician and touring member of the Minneapolis-based Americana group The Jayhawks and performs regularly in NYC with artists as diverse as Alberta Cross, Dar Williams and Tony-award winning poet Steve Colman.  He is also the co-Producer of Ray Davies' new album Americana.
JEN RONDEAU has been playing the theremin for fourteen years. She has been playing the theremin well for about eight years. Theremin theater credits include Radio Play with Reggie Watts (PS 122, Ars Nova, Redhouse Theatre Syracuse), Pidgeon (Ensemble Studio Theatre), Discount Cruise to Hell (Highways Performance Space, LA), Rusted Ruse Carnivale (RedWall Dance Theatre). Jen used to play in all sorts of bands but most importantly the all-female experimental cover band, Stickerbook. Jen studied at Mannes College of Music as the first person in the world to major in theremin performance.
WRITERS
JONATHAN BLOOM got his Ph.D. in Cognitive Psychology in 1999. His dissertation focused on the Psychology of Language. Since then, Jon has spent the past eighteen years writing the kind of dialogue no writer would ever wish to compose: The dialogue between you and one of those automated systems that answers the phone when you call a company. That's right: He designs phone menus for a living. You're welcome!  Writing fiction, including his self-published 2012 book "Hell Is Above Us" is Jon's escape plan. He also dabbles in playing bass in a band and studying Karate. Most importantly, Jon is a husband and father of two. He lives in Maplewood, New Jersey.
MARCIA BUTLER is the debut author of the nationally acclaimed memoir, The Skin Above My Knee. She was a professional oboist for twenty-five years until her retirement in 2008. During her musical career, she performed as a principal oboist and soloist on the most renowned of New York and international stages, with many high-profile musicians and orchestras – including pianist Andre Watts, and composer and pianist Keith Jarrett. Marcia was a 2015 recipient of a Writer-in-Residence through Aspen Words and the Catto Shaw Foundation. Her work has been published in LitHub, BioStories and others. She lives in New York City.
MAYA DOIG-ACUÑA is from Brooklyn, New York. She is a recent graduate of Middlebury College, where she majored in American Studies and wrote her senior thesis about the incomparable Junot Diaz. While in college, she worked as a founding editor for a student-run blog, "Beyond the Green," an online platform for marginalized voices. She has been published on Medium, Between the Cracks Magazine, and several Middlebury College publications. Since graduating, she has been interning at Charlotte Sheedy Literary Agency. She enjoys writing memoir and fiction, and sometimes poetry if she knows no one else will read it.
NICOLE FIX is a recipient of the Elizabeth George Foundation Grant and was a finalist for Glimmer Train's Very Short Fiction Award and The Katherine Anne Porter Prize for Fiction.  Publication credits include Post Road Magazine and the Nimrod International Journal of Prose and Poetry.  Nicole co-curates and produces the monthly reading series: The Lantern at HiFi Bar in the East Village.  She performed at The Moth: Faith Lost and Found, a community workshop.  Nicole co-founded the New York City based, award-winning theater company, Page 73 Productions.  She holds a BFA from New York University's Tisch School of the Arts and an MFA from the Yale School of Drama.
KATHLEEN A. FLYNN grew up in tiny Falls Village, Conn. Currently a copy editor at The New York Times and a resident of Brooklyn, Flynn has taught English in Hong Kong, washed dishes on Nantucket, and is a life member of the Jane Austen Society of North America. THE JANE AUSTEN PROJECT is her first novel.
COLTER JACKSON is an author, illustrator and trouble-maker.  She wrote and illustrated the picture book Elephants Make Fine Friends (Penguin 2015). You can find some of her other work in Bellevue Literary Review, Hippocampus Magazine, GOOD Magazine, Tin House, The Rumpus and the Bristol Short Story Prize Anthology. She has been a Ledig House International Fellow and a recipient of the Helene Wurlitzer Grant. In 2014, she was shortlisted for the Lorian Hemingway Short Story competition. She has been awarded fellowships for Hedgebrook, MacDowell and UCROSS.  She is at work on a novel.
OMOTARA JAMES is a British-born American poet and essayist. The daughter of Nigerian and Trinidadian immigrants, she currently resides in NYC. She is the Third Place Winner of the 2017 Luminaire Award for Best Poetry, the recipient of Slice Literary's 2016 Bridging the Gap Award for Emerging Poets, as well as the Nancy P. Schnader Academy of American Poets Award. Her work has appeared or is forthcoming in Winter Tangerine, Crab Fat Magazine: QTPOC issue, Cosmonauts Avenue, Luna Luna Magazine and elsewhere. She has received scholarships from Cave Canem and the Home School. Online, you can find her: @omotarajames and omotarajames.com
ROBERT KAPLAN earned his MFA in fiction at Columbia University's School of the Arts (2015). He is currently at work on his first novel, The Mother. He also holds a BA in Political Science and Economics from the University of Michigan. His interests include but are not limited to literature, science fiction, crime novels, the Ancient Greeks, evolution, causation, non-zero sum games and entanglement theory. He is a Brooklyn expatriate living in New Jersey with his three children.
ANANDA LIMA's work has appeared or is upcoming in The American Poetry Review, Rattle, Sugar House Review, The Offing, Origins, Public Pool and other publications. She has an MA in Linguistics from UCLA, was selected for the AWP Writer to Writer Program and will be pursuing her MFA in fiction at Rutgers University-Newark in the Fall of 2017.  Ananda has taught at UCLA and the Montclair State University. She is currently working on a full-length poetry collection centered on immigration and motherhood and a novel set in Brasilia, where she grew up as the daughter of migrants from Northeast Brazil. She lives in New Jersey with her husband and their son.
JOHNNY LORENZ, son of Brazilian immigrants, received his doctorate in English from the University of Texas at Austin in 2000. He is an associate professor at Montclair State University. In 2011, his poetry appeared in the anthology Luso-American Literature (Rutgers University Press). In 2012, he translated into English Clarice Lispector's A Breath of Life (New Directions), a finalist for best translated novel. Currently, he is working on a translation of Lispector's novel The Besieged City for New Directions.
CAMILA SANTOS received her MFA in Creative Writing and Literary Translation from Queens College. Her work has appeared in the New York Times, Three Percent, Words Without Borders and Minola Review. She is a recipient of a 2017 New Artist Grant from the Queens Council on the Arts. Camila is currently at work on a novel about Brazilian immigrants living in the United States. She is originally from Recife, Brazil.
SORAYA SHALFOROOSH's first collection of poetry, This Version of Earth was published by Barrow Street in November 2014.  Soraya has been a featured poet in the Journal of the Academy of American Poets Emerging Poet Series, and has had poems and reviews in  Black Earth Institute, Apogee Journal, Taos Journal, Barrow Street, Lumina Journal, Skanky Possum, Marlboro Review, WSQ, Brink: An Anthology of Post Modern American Poetry, Tribes.org, Good Foot,  Four Corners, etc.  Soraya has her MFA in Creative Writing from the New School and as an undergraduate at Clark University, won first place in the Prentiss Cheney Hoyt Poetry award. Ms. Shalforoosh has been a guest poet at William Paterson University in NJ, Berkeley College in New York, San Jose State University and guest speaker at the American Embassy in Algeria.
KATHRYNE SQUILLA  is a freelance writer and editor with an MFA in creative writing from The New School in NY, NY. She lives in Maplewood, New Jersey with her husband and kids and is currently at work on a novel. Her work has appeared in DRIVE magazine.
SHAYNE TERRY lives and writes in Brooklyn. Her story "Turtles" received an honorable mention in Glimmer Train's May/June 2016 Short Story Award for New Writers contest. She was a contributor at the 2016 Bread Loaf Writers' Conference. Her work is forthcoming in American Chordata. She is working on a novel.
SARA WEBSTER is a filmmaker and writer living in Brooklyn, NY. With over fifteen years production experience, she's worked with major studios like Sony, Warner Brothers, HBO, NFL Films, AMC, Focus Features, Marvel Television, and Netflix. Sara earned her MFA in Creative Writing from New York University's Writers Workshop in Paris. Her work has been featured in Brooklyn Based and The Brooklyn Rail, and she's at work on a novel.